History
1987
Foundation of the Maprom GmbH by Henner Marquardt focusing on the sale of general promotional products, gradually starting own production as well as import of cotton bags
1996
Moving to a larger company building
1997
Anniversary: 10 years Maprom (12 employees)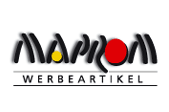 1998
Expansion of the company by setting up a textile printing company Range expansion through the Fruit of the Loom brand and specialization in the textile sector
1999
Production and import of terry-towelling
MAPROM becomes an authorized distributor of the Fruit of the Loom brand.
2000
Publication of the first own catalog (from then on), assortment extension by the brand US-Basic, production and import of caps
2001
Expansion of the company through its own embroidery
2002
Expansion of the company by the brands Anvil, Jerzees (now Russell) and JT's.
2003
Import of polypropylene (PP) bags, assortment expansion by the brands Mc Forsum and Seidensticker, MAPROM goes online.
2004
Range expansion through the brands Hanes, Slazenger, Outer Banks and the Russell Collection.
2005
Development of own repro / litho and digital printing department, extension of the range by the brands Best in Town, Result, Tombo and Vossen.
2006
Range expansion of Russell Europe's new range of brands: Jerzees Colors and Russell Workwear.
2007
Expansion of product range by the brands B & C and Kappa, 20-year company anniversary (204 employees), introduction of the new company logo.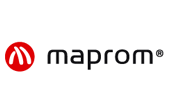 2008
Extension of the range by the brands myrtle beach and Stedman, extension of the Hanes collection.
Business Succession Magic Team, Sulzbach.
2009
Commissioning of a new picking warehouse - warehouse extension of 5000 m².
MAPROM takes over JT`s.
2010
MAPROM wins the "Großer Preis des Mittelstandes".
2012
25th anniversary - 222 employees.
Commissioning camp Bergheim.
Extension of the program by the brand "Spalding".
2013
Purchase of a neighboring company site with 10,000 m² (office building, production hall, maintenance).
2014
Extension of the program by the brands "Gildan" and "Korntex".
2016
Extension of the range by the brands "Flexfit", "Just Hoods (AWD)" and "Wilson"
2017
30th company anniversary.
2018
Extension of the assortment by the brands ELEVATE and FARE.
2019
Range extension by the brand HALFAR.
Commissioning of the new digital printing hall.
2020
Range extension by the brand OLYMP
2021
Range extension by the brand TEXXILLA
2022
Conversion of our goods and picking warehouse in Steinheim/Bergheim
2023
Relocation and commissioning of our state-of-the-art and enlarged embroidery